See on
Scoop.it
-
Healthcare Professionals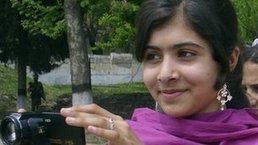 Doctors describe the procedure to repair a missing area of the skull of Pakistani activist Malala Yousafzai, who was shot.
Adam Atodl's insight:
The first procedure will involve drilling into her skull and inserting a custom-made metal plate.
Doctors said Malala had been left completely deaf in her left ear when she was shot at point-blank range.
The second procedure will involve fitting a small electronic device that provides a sense of sound to someone who is profoundly deaf or severely hard of hearing.
See on bbc.co.uk
via Tumblr
Doctors to repair Malala's skull