See on
Scoop.it
-
Healthcare Professionals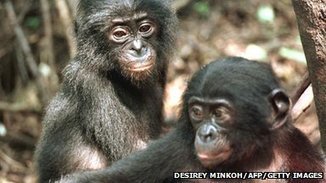 The origins of HIV can be traced back millions rather than tens of thousands of years, research suggests.
Adam Atodl's insight:
A genetic study shows HIV-like viruses arose in African monkeys and apes 5 million to 12 million years ago.
The research may one day lead to a better understanding of HIV and Aids.
HIV affects 34 million people worldwide.
The disease emerged during the 20th century after a HIV-like virus jumped from chimps to humans.
See on bbc.co.uk
via Tumblr
HIV may have an ancient origin