See on
Scoop.it
-
Healthcare Professionals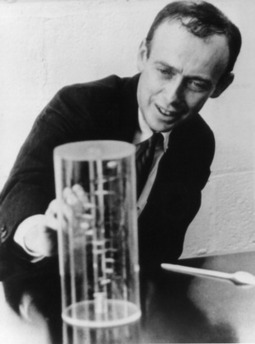 Prominent geneticists are getting their own genomes decoded, revealing the benefits and risks.
When scientists were looking for the first person to test a new, superfast way of deciphering someone's entire genetic blueprint, they turned to James Watson – the guy who shared a Nobel Prize for discovering the structure of DNA.
"They had to sequence someone, so they got me," he says.
The results helped solve a mystery: Watson had never understood why he had so much trouble controlling his blood pressure with beta blockers. "They put me to sleep," he says.
The sequencing revealed that he had genes that made him more sensitive than most people to the drugs. "Now I can take them once a week," he says, "so my blood pressure is better controlled now because of my genome."
See on npr.org
via Tumblr
Scientists See Upside And Downside Of Sequencing Their Own Genes : NPR